Sailing through the troubled times with
Popcorn Infotech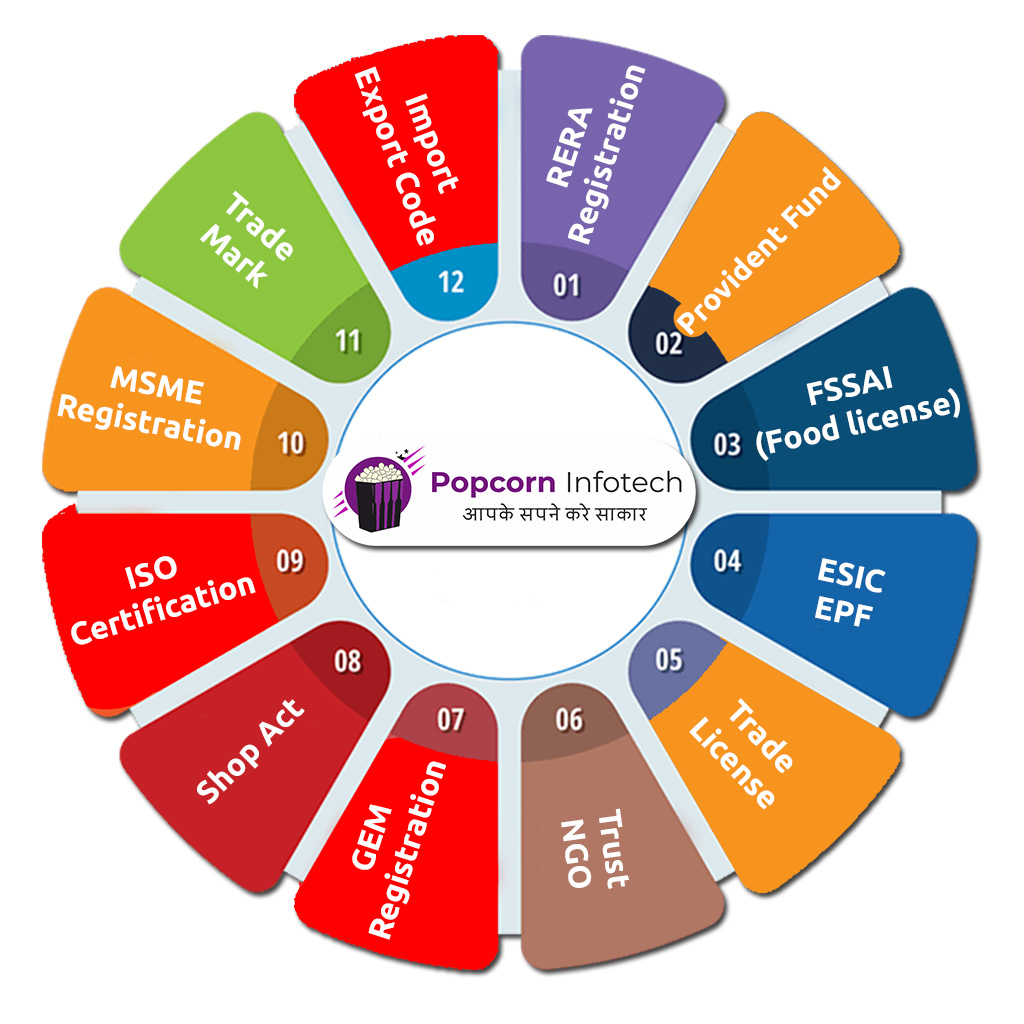 The world as we now has changed with Covid-19. Businesses have changed and many sectors are in troubled waters. The way we do business will change, and Popcorn Infotech is a family of 3000 members plus across India. It is our responsibility to support each and every channel partner. WE PLEDGE TO DO WHATEVER IT TAKES TO SUPPORT OUR COMPANY AND OUR TEAM.
1. Launch of retail mobile application
We have launched a mobile app in the midst of Covid-19, for our centers to serve customers online, and also help the local stores start doing business online. Now our centers are not only servicing customers with social distancing, but also making additional money by selling our retail app. We have focused on making it extremely simple and user friendly.
2. MSME registration rates slashed to half
With our Honourable Prime Minister Shri Narendra Modiji announcing incentives for MSME sector, we immediately reduced our service rates by half so that people can take maximum benefit of it. We did not think of capitalising on the demand, but helping people sail through these times. We are promoting MSME registration to over 200 small businesses on a daily basis.
3. Launch of new services
Various incentive schemes for direct money transfer are being announced by the central and the state governments. We are continuously keeping a track of them and helping out people avail maximum benefits of it. One such scheme is Disbursement of cash relief to Auto-rickshaw drivers & Taxi drivers for Covid-19 in the state of Karnataka, wherein our centers are helping are brethren register for it and avail the benefits.
4. Domestic Money Transfer and AEPS
Many workers are stuck in the pandemic, and Popcorn Infotech continues to support them by sending money to their family through Domestic Money Transfer. We have upgraded to AEPS 2.0 with mobile connectivity. Now our centers are going to customers to help them withdraw money from their bank accounts instead of customers visiting banks and ATMs. Again, making a small contribution towards social distancing.
5. Health Insurance premiums paid like never before
For the first time, our channel partners are allowed to use part of their wallet balance to pay for new health insurance policies, instead of paying the premium amount totally. Your safety and health is very important to us.
6. Push to Startup India and new businesses
As businesses contemplate on how they can survive, our centers are advising them on how they grow. Registration of new businesses under Startup India is one such step. Many new businesses are getting registered as people are looking for #AatmanirbharBharat. Many customers are also using this time to get ISO certification with our help.
7. Digital media marketing
Not only have we upgraded our website, our centers are also helping our customers upgrade, along with focus on digital marketing, SEO, Facebook campaigns, blogs, mobile app, etc. This is the future of business and whoever is able to adapt will survive.
8. EPF benefits to employees and employers
Our customers are able to avail the benefits announced by our Government of EPF withdrawal under Covid-19, and also file EPF returns without paying the 24% contribution. So higher take home salaries and lesser expenses for employers! Thank you Shri Modiji for such a wonderful decision.
9. From unemployment to #AatmaNirbharBharat
We are seeing a surge in demand for our franchisees as people look for online businesses. We are giving various incentives to our centers and helping them as much as possible so that people can survive through these troubled times, without sabotaging business for our existing channel partners.
10. And we are always there 24x7
Business as usual continues at Popcorn Infotech. We have upgraded our systems so that our centers still get access to our 200 plus services, which includes all kinds of compliance services, various Government registrations such as food license, labour license, shop license, trade license, passport, multiple retail services such as FASTag, recharges and bill payments, flights and train bookings and many more. And a final message to our centers, we are always there for you and we shall come out of this much stronger. And with your support, our customers will also grow and come out much more resilient for the future.

Note: Popcorn Infotech receives around 500 enquiries each day for new centers. It is at our discretion whom we give the center to, based on various parameters such as location of our existing centers and business potential.