Reliefs Announced For
MSME Under COVID 19 Regime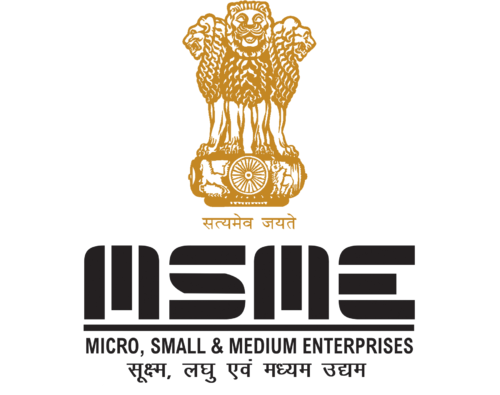 1. 20% top-up loan, to outstanding loan (as on 29.02.2020) Collateral Free Automatic Loan for MSME. Those MSME having Loan upto Rs 25 crores and turnover upto Rs 100 crores will be covered in this scheme. 100% Central Govt Guarantee on principal and interest. No guarantee fee. This loan will be for 4 Years with a Moratorium of 12 Months on principal repayment. Interest to be capped. Scheme can be availed till 31st October 2020.
2. 20,000 Crores will be infused as Subordinate Debt for stressed MSME thru CGTSME Trust.
3. Fund of Fund to be created of Rs 50,000 crores and will be infused as equity to standard MSME will help them to expand their capacities.
4. Definition of MSME changed. Investment Limit which defines a SME is changed. Now Turnover criteria are also introduced. Different between manufacturing and service SME is removed. Micro Units- Investment limit increased to Rs 1 Crore from Rs 20 Lakh. And Turnover can be upto Rs 5 Crores Other changes are also done. For Small Enterprise the Investment limit increased to 10 Crores and turnover 50 Crores. For Medium Enterprise Investment limit increased to 20 Crores and turnover 100 Crores.
5. Tenders upto 200 Crores relating to Govt procurement will not be Global Tenders any more. MSME will get big benefit out of it.
6. All Central Govt outstanding will be cleared within 45 Days by Govt Help of all MSME.
OTHER BENEFITS For MSME
1. Loan upto 1 cr within 59 minute through online portal.
2. Interest rebate of 2 %
3. All PSUs and company above 500 cr turnover to upload all supply invoices on TRADES platform which will count MSME Receivables against which banks give bill discounting facilities. Online complaint portal for MSME invoice payment delay.
4. All PSUs to buy 25% from MSME
5. PSU to buy 3% from woman MSME
6. All CPSU to buy through Govt. GEM Purchase portal.
7. 6000 crs for 100 technology training and upgrade centre for MSME.
8. 70 clusters for pharma MSME. 75 % cost by central govt.
9. 8 labour laws returns only twice in year.
10. Factory inspector visit assignment through random computerise selection and online reporting within 48 hours.
11. Environment clearance based on self certification for MSME. Common for air and water clearance. Only 10% inspection.
12. Companies Act amendment ordinance removing harsh punishments of jails etc. small violations. 60% pending cases will be out through this amendment.
13. Special consideration on international trade fairs.
14. 50% subsidy for patent registration
NOTE : ALL SCHEME AND BENEFITS ARE AS PER CIRCULARS ISSUED AND CAN BE MODIFIED AND WITHDRAWN FROM TIME TO TIMES
Compliance Post Registration Under MSME
1. No Return Filing post registration
2. No Renewal required