How to Choose your
Online Business Partner?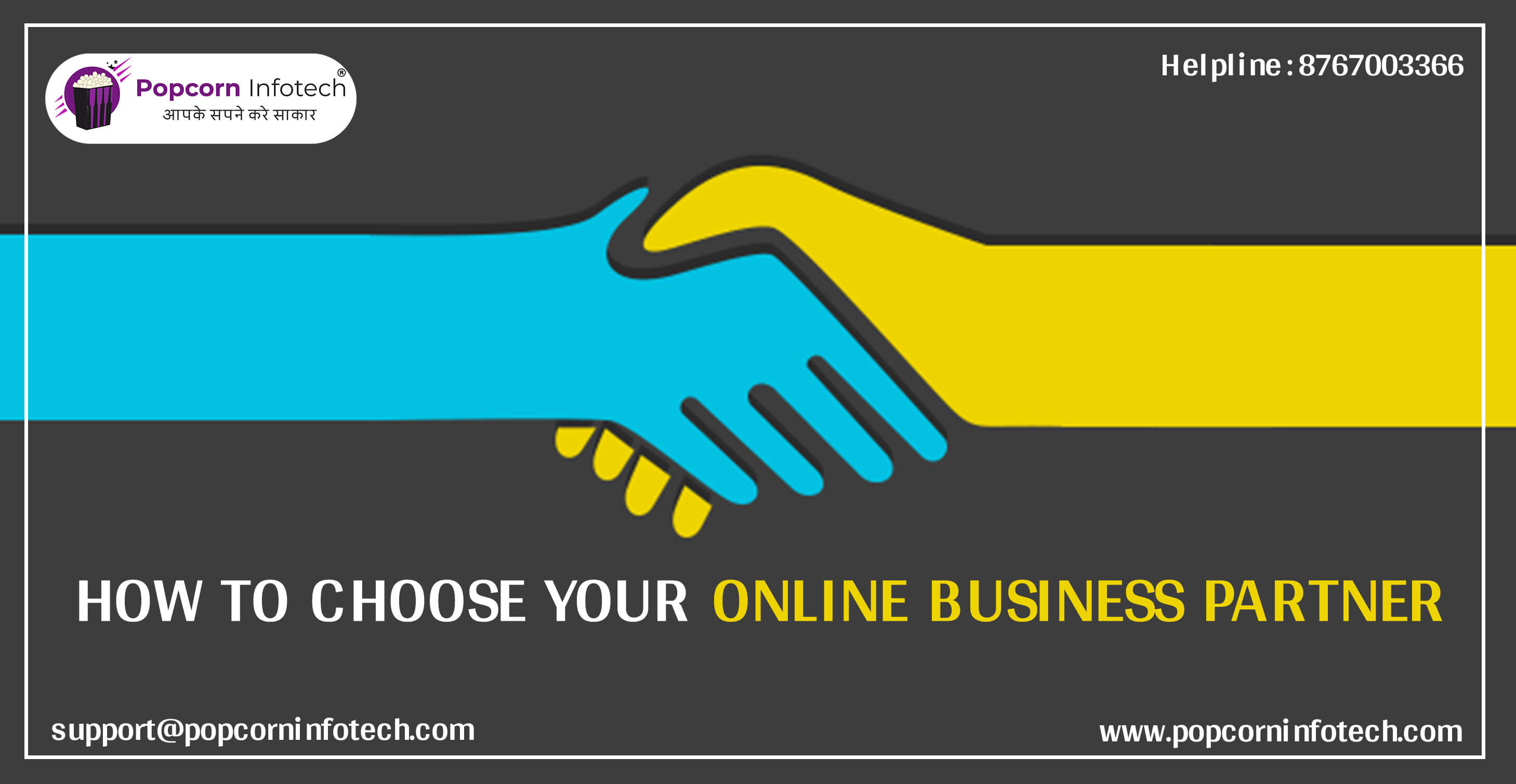 With almost everything going online – from banking to grocery to compliances, life has become convenient. However, technology comes with its own challenges, biggest of which is online fraud. Hence, when you think of starting an online services business such as Popcorn Suvidha Kendra, you should keep a few things in mind.
DOs:
1. Ensure you pay only in the bank account of the company with whom you are associating – not in the account of any dealer/ distributor/ employee or any other person claiming to be middleman.
2. Please sign a legal agreement before making any payment.
3. Please check the authenticity of the company. There are many ways to do that – such as reference check, compliance check (GST/ ROC compliances are in time) and check the collaborations and business partners of the company. All companies associate with only genuine businesses.
4. Years of presence in the business. Older you are in that particular business, the more authentic you are likely to be.
5. Online reviews. When in retail business, there will be negative reviews, but what we need to see is whether the company is replying to the negative reviews, the frequency and volume of negative reviews and the overall rating of the company and number of reviews received by the company. Also focus on the latest reviews more than the old reviews as companies evolve with time.
DONTs:
1. Marketing is to sell, don't get carried away by marketing but do thorough research.
2. Please refrain from cash payments, and only do bank transfers
3. If a service provider is negotiating with you, think twice – there is always a reasonable price and if they are negotiating too much then be cautious.
4. If the sales people are forcing you to take their services, again be cautious. If your product is good, you don't need to force sell. There is a difference in follow up and force-selling.
5. Don't fall for false promises of very high income. No business is easy, only if you work hard and get customers you will make money.
Beware and be aware. If you are cautious, then with genuine business partners sky is the limit, but again it requires hard work and perseverance to make it a successful business.