Health Insurance and
It's Perks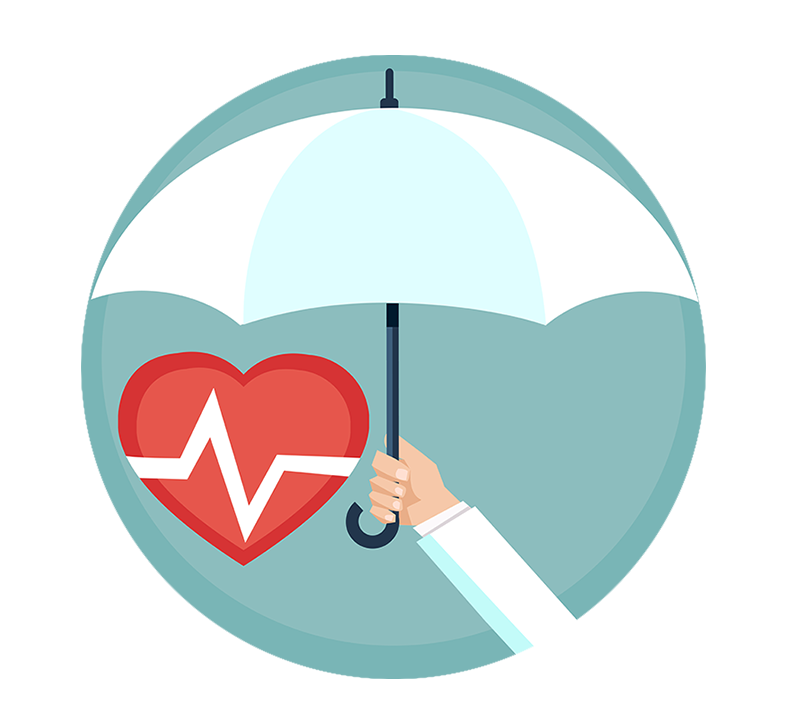 "Stay Healthy!" This is probably the phrase that we have heard the most almost the throughout 2020. But is it really that easy? Living in a developing country like India, Managing through out hectic schedules and still being able to keep our Health at 100? To be honest, it is impossible. Even the most passionate of fitness enthusiasts take at least one visit to the hospital every year, it just can't be helped. So what is the answer to it? Yes! Health Insurance! We obviously can't manage the eventual wear and tear of the human body, what we can manage is the cost that comes with it.
Here are 5 reasons why every individual should have a Health Insurance policy.
1.Financial backup One of the greatest joys of life is its unpredictability but it is also a curse. A person will never know when they get hit by a bus, fall from a ladder while changing a bulb, or even contract cancer in this age. Since the treatments behind these cost a fortune, it is always better to be safe than sorry and have a good health insurance policy as a Financial backup.
2. Inevitability Even with the advancements man has made in the field of medicine, a simple respiratory virus like COVID-19 has brought the entire globe to a standstill. The worst part is that this is not it. With the developing world viruses and diseases like these are going to keep showing up. Apart from that, ridiculous amounts of pollution, adulteration of basic food items, and the very much standard living pattern makes it inevitable for every individual to have health issues. Sooner or later it is going to happen. Thus it is better to be prepared, at least financially.
3. Saves Tax Under section 80D of the income tax act, 1961. A person can claim an additional tax saving benefit if he/she is paying the premium for the health coverage of any their parents. Every financially sane tax payer would not let go this opportunity to have Health coverage and also save up a little on the tax.
4. Avoiding the Debt trap More than 70% of Indians don't have a cash reserve or fund to cope with a medical crisis in his/her family. This obviously leads to debt, by the time this debt is cleared another medical emergency arises and cycle of debt keeps spinning. With the latest policies which even offer cashless treatments including hospital rooms, treatment and supplies required, one can avoid this debt trap with a fairly nominal premium.
5. Peace of Mind Here Peace of mind doesn't mean that one can be relaxed and crash their car anywhere they want, it means that even if the worst comes to worst they have a backup and an insurance agency looking after them because they paid them to do so. It relieves the constant stress and automatically leads to more confident and motivated living patter.